Fergolicious BBQ has brought competitive BBQ to a new level on popular television shows competing with top-notch chefs, pit-masters, and celebrities.  Check out our most recent appearances below!

Fergolicious BBQ brought their A game and achieved 3rd place in the Kansas City Region during Season 6 of BBQ Pitmasters, a BBQ competition with high stakes and a tough group of judges to please.  Find out more about this Destination America TV show at their website:  www.destinationamerica.com/tv-shows/bbq-pitmasters/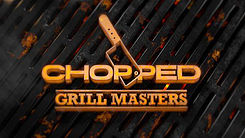 Cooking against other top talent in the Chopped: Grill Masters series is serious business.  Although they were eliminated after the appetizer round of their Season 4 Part 2 episode, Fergolicious BBQ is proud of their acknowledgement of making it to the big stage with such strong competition.   Find out more about this Food Network TV show at their website:  www.foodnetwork.com/shows/chopped/photos/chopped-grill-masters-season-4-meet-the-grillers
Contact us today to schedule Fergolicious BBQ to appear on your TV show, our enthusiasm and attention to detail is shared with delight and engagement with audiences of all types.