Fergolicious BBQ Classes
Learn about everything you can learn about from Fergolicious BBQ – superb mentors in all fiery flavors!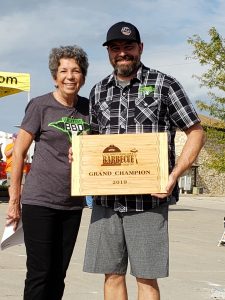 Are you an aspiring KCBS competition cook?  Are you currently a KCBS competition cook wanting to hear your name called more often? Are you looking for an affordable way to step your game up that won't break the bank?  If you are one of these people, then the Fergolicious BBQ Competition class is just for you!
Since 2012, Fergolicious BBQ has proven that if you work hard enough and learn certain methods, your BBQ can go from middle of the pack to top 10 in the country.  In one day, Fergolicious BBQ will provide you with an entertaining, action-packed barbecue class that will shorten the learning curve for your competition team and assist you in hearing your name called at awards more often.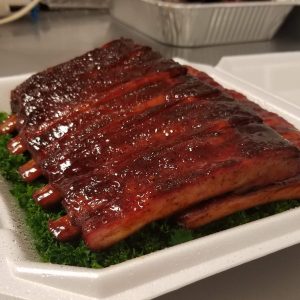 In this one-day class you will get to observe demos from Richard on how to prep, season, smoke and present the 4 KCBS meats along with their entire competition timeline, including seasoning, injection, and sauce recipes that have elevated them as one of the top ten teams in the country.   And just think, one call at a competition could earn you back the money spent on this class.
Class Outline Rough Draft
Detailed information on the 4 KCBS meats (chicken, ribs, pork, brisket)
Flavor profiles and preparation (injections, rubs & sauces)
Wood selection and fire control
Detailed instructions on cooking methods and techniques for consistent outcomes
Equipment and Accessories needed for success
Box building and presentation layouts
Full competition timeline
Hot-holding
Tasting of all four meats prepared in the class
Obtaining sponsors and promoting yourself & your team
Answering all your competition BBQ problems and questions
Think you're a pretty good grill master but want to step your game up and become the king of the cul-de-sac? Then this is the class for you! All aspects of backyard BBQ will be covered in this class from a backyard Pitmaster's perspective.  Different backyard classes will cover different meats.  Students will get to eat samples of all meats. There are also gift bags for each student and drawings for big prizes.
There are many choices of barbecue classes in America and many good instructors. So how do you choose? Well, Richard at Fergolicious BBQ is actually a teacher, so if you're looking for an instructor who loves to teach and have a well-documented track record for sharing the art & science of barbecue that's backed by award- winning BBQ on the KCBS competition circuit as well as view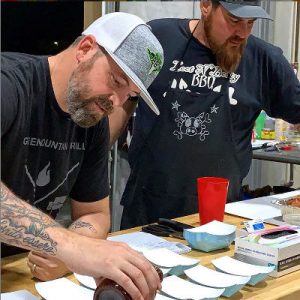 ed by the nation on Destination America's hit TV show BBQ Pitmasters & Food Network's Chopped Grillmasters, you don't need to look any further.  In addition to cooking award winning Q, he is also a KCBS Master Certified BBQ Judge.
Since 2012, Fergolicious BBQ has proven that if you work hard enough and learn certain methods, your BBQ can go from zero to hero.  In one day, Fergolicious BBQ will provide you with an entertaining, action-packed barbecue class that will shorten the learning curve so that you can produce award-winning Q in your own backyard.  All classes will cover…
How to light a fire
How to prepare injections, brines, rubs & sauces
Detailed instructions on cooking methods
Equipment and Accessories
Green Mountain Grill Pellet Smokers
Timelines, temps
Hot-holding
Different woods, charcoal and fuel
Answering all your BBQ problems and questions