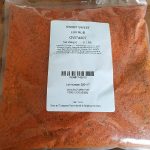 In case you missed it, be sure to check out our Sweet Sweet Luv Rub – available in 5 lb bulk packs online, one stop shopping, and shipping is included in the price! 
$47.98 Read more
Currently Sold Out of 5lb Luv Rub!  We've got more on order, check back soon!
Your cart is currently empty.