January 15 – Competition Class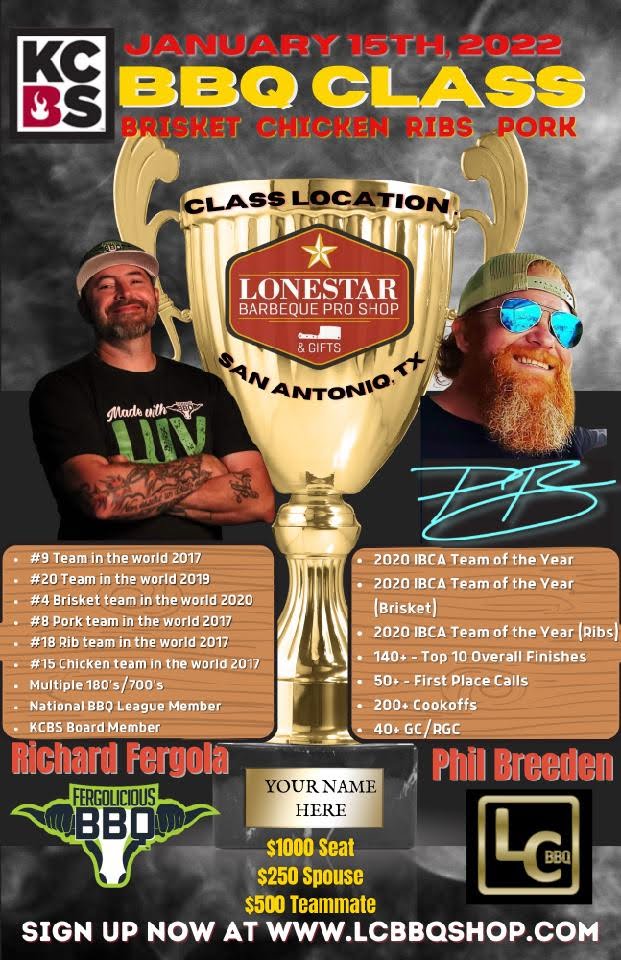 Join Fergolicious BBQ and LC BBQ to learn from two of the top pitmasters in KCBS competition BBQ.
Dozens of grand championships, 180 perfect entry calls, and 700 top score points between these two heavily awarded competitors. Your competition cooking scores will improve just being in the same room!
This will be a tell-all BBQ competition covering all four core KCBS meats – Brisket, Chicken, Ribs, and Pork. For more information and to reserve a seat, click the button below.