"Rub Some LUV on Your Meat"
As a competition BBQ team, Fergolicious BBQ knows what it takes to create excellent tasting food. Savor the flavors of TRUE Kansas City BBQ by adding a little LUV to your beef, pork, chicken or seafood. Fergolicious LUV, it's not just delicious, IT'S FERGOLICIOUS!
All five Fergolicious rubs come in a handy 12.5 oz bottle and are Gluten and MSG FREE.
Our rubs are sold at all Ace Hardwares, Bass Pro Shops & BBQ specialty stores worldwide.  Local to KC, all our rubs – including the 5# bags of Sweet LUV and SPG LUV – can be purchased at KC Grilling Company or on the website at www.kcgrillingco.com
You can also find our rubs at all Bass Pro Shops.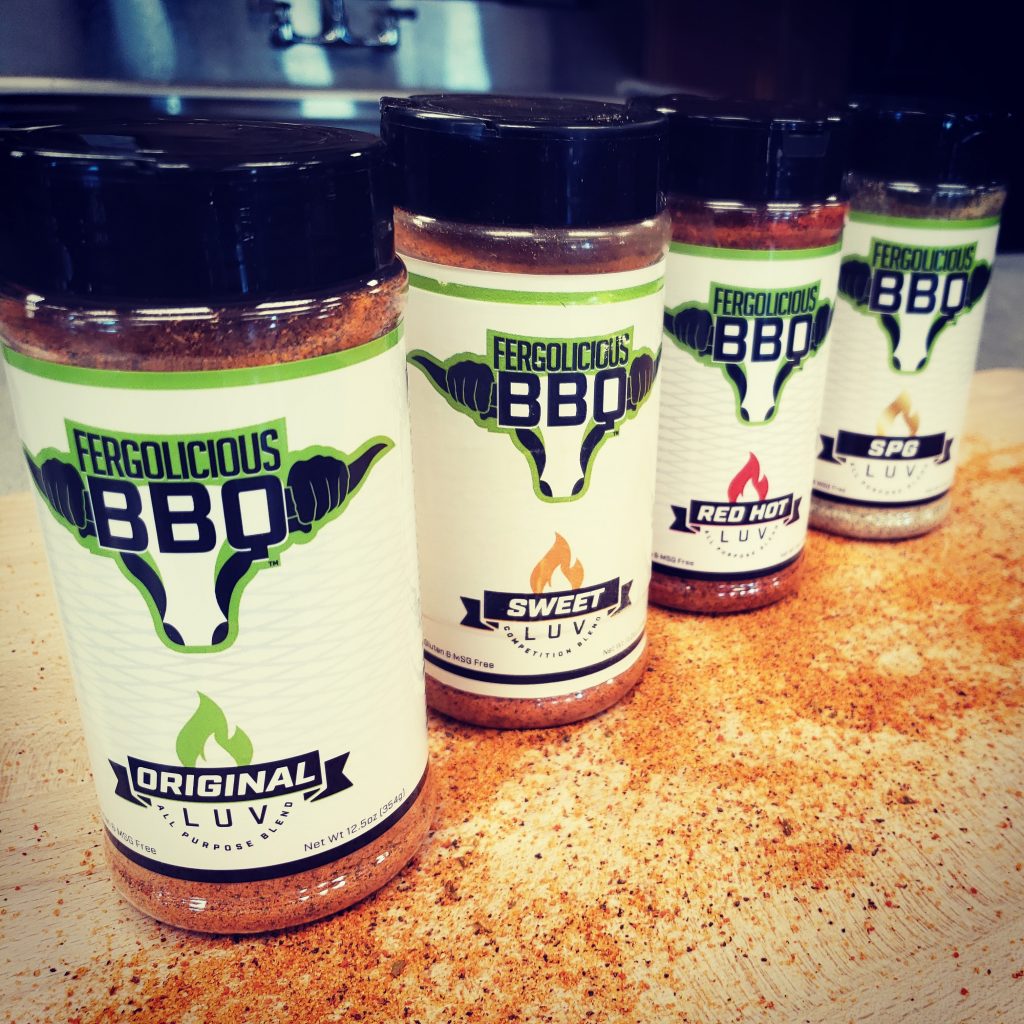 Use our store locator below to find a BBQ-friendly store in your neighborhood that stocks Fergolicious LUV dry rubs and elevate your Q!